Jacqui Bohuslav-Andrews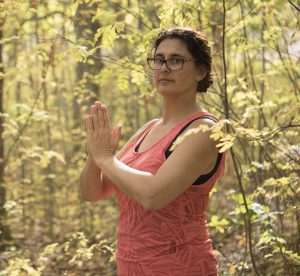 Jacqui, a yoga teacher of 20 years, originally studied hatha yoga at Melbourne's Gita International Yoga School. Led by curiosity and self-inquiry, she completed post-graduate qualifications in Mindfulness Based Stillness Meditation (MBSM), traditional Yogic Meditation, Progressive Yoga Relaxation and Esoteric Philosophy. Today her teaching reflects her combined formal education, her life experience, her love of yoga and the self-discovery that emerges with this practice.
Having taught yoga in Castlemaine & Melbourne for the past 20 years, Jacqueline now lives in Melbourne with her family and offers Mindfulness training programs in workplaces:  Lógos – Mindfulness at Work  www.mindfulness.melbourne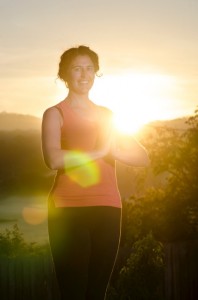 Jacqui continues to deepen her understanding of yoga & meditation via courses at the Gita International Yoga School and  studies with Swamini Vinayananda from the Chinmaya Mission. Occasional studies with Swami Govindananda from the Sivananda tradition and time spent at the Ian Gawler Yarra Valley Living Centre have also enriched her teaching. At present, she is enjoying delving further into the Krishnamacharya approach to yoga, learning from Vedic chant teacher trainer Debby Badger.